Obsolete Cutter Parts is a division of Resource Graphics, LLC.
We Keep Print Shops Productive
Challenge Cutter Experts
Hard to find part sales and technical support for print shops. Specializing in Challenge Machinery.  We also offer hydraulic cylinder repair and electronic repair/circuit board repair on print equipment.
Our parent company, Resource Graphics, has everything your printing business needs to thrive.
New Replacement Cutter Parts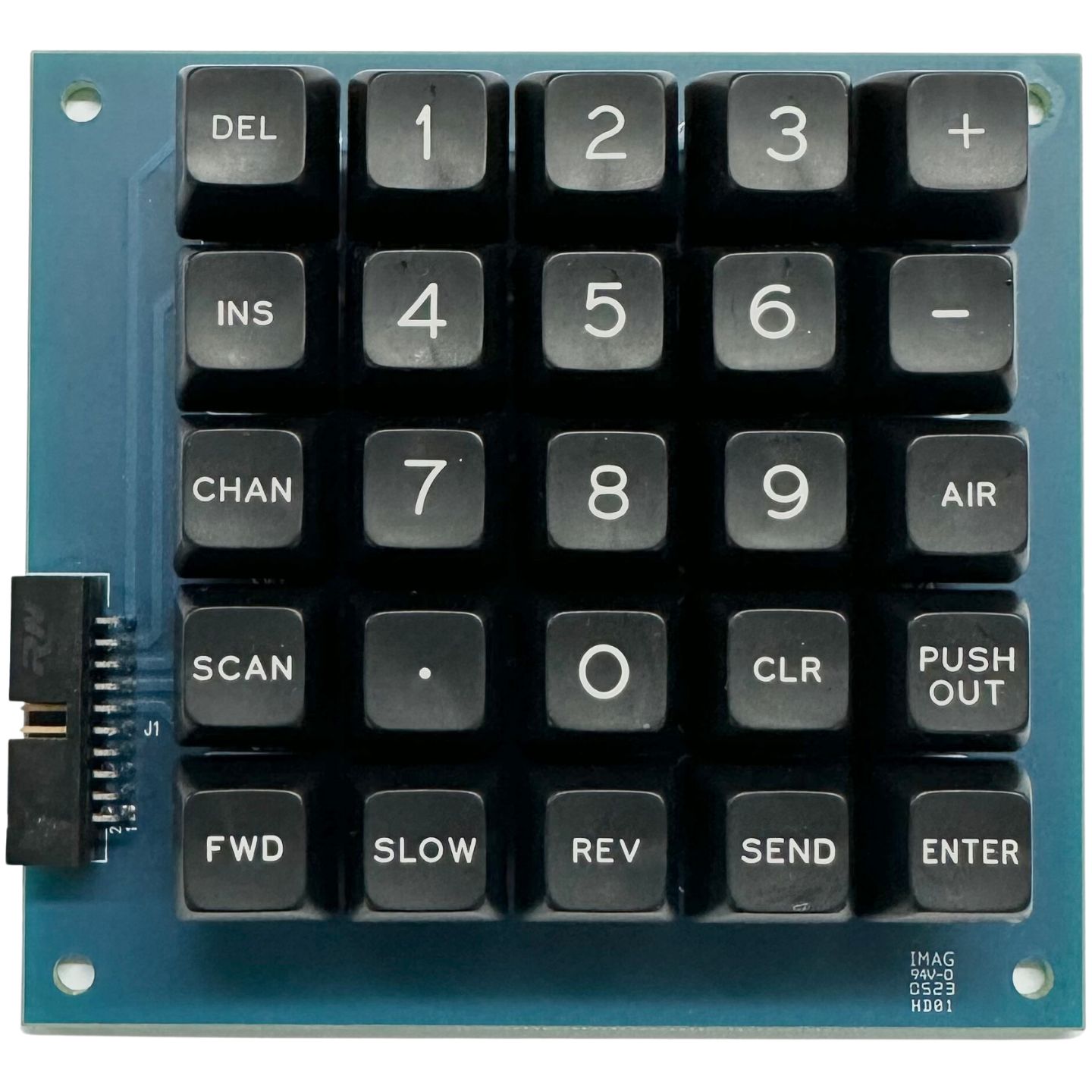 New & Improved Challenge Keypad
(For some MPX and MPC models)
Part # E-2157-3

ProCut Large 3-1/4″ Diameter Knife Cylinder
Fits 320 models & others
New Cylinders for "X" series – X, XD, XG, XT and TC paper cutters.

Challenge H-342-1 Knife Cylinder
Part # H-342-1

Challenge H-431-2 Clamp Cylinder
Part # H-431-2
Order Parts or Support Online
Purchase parts from us & get free installation support by phone.  Conveniently purchase your support call or parts online securely using a credit card with or without a PayPal account.  You can also place your order by phone.
Replacement Valves 
Parker directional valves have been failing on certain Challenge machines. Learn which models were affected and purchase replace replacement valves to keep your employees safe.
Specializing in Challenge Machinery Obsolete Parts
Solutions For Parts
At the end of 2014, Challenge Machinery discontinued selling parts for all of the MPC, MC & MCPB, MPX, and the Diamond Series that are still running today.
These cutters are termed 'out of support,' but most of these machines have many more years of life left in them. We are here to help you keep your cutter running safely into the future.
And, if at some point you need to replace your cutter, we can help you with that too. We sell both new and used equipment.
Hydraulic Cylinder Repair
Need a cylinder for your paper cutter?
If you need a new cylinder for your cutter, we will have it.
Obsolete Cutter Parts has new and refurbished knife and clamp cylinders thanks to our exchange and refurbish program for used cylinders. Your old cylinder should be returned for credit after you have installed your refurbished one. We are always making new replacement cylinders and have new cylinders in stock.
Download or view the Challenge 305 Paper Cutter Owner's Manual.

New Knife Cylinder for Challenge 305 MPC, MPX, CRT, MC, MCPB, CRT, & CDC
Part # H-342
*This cylinder will replace part numbers A-8420 & 4569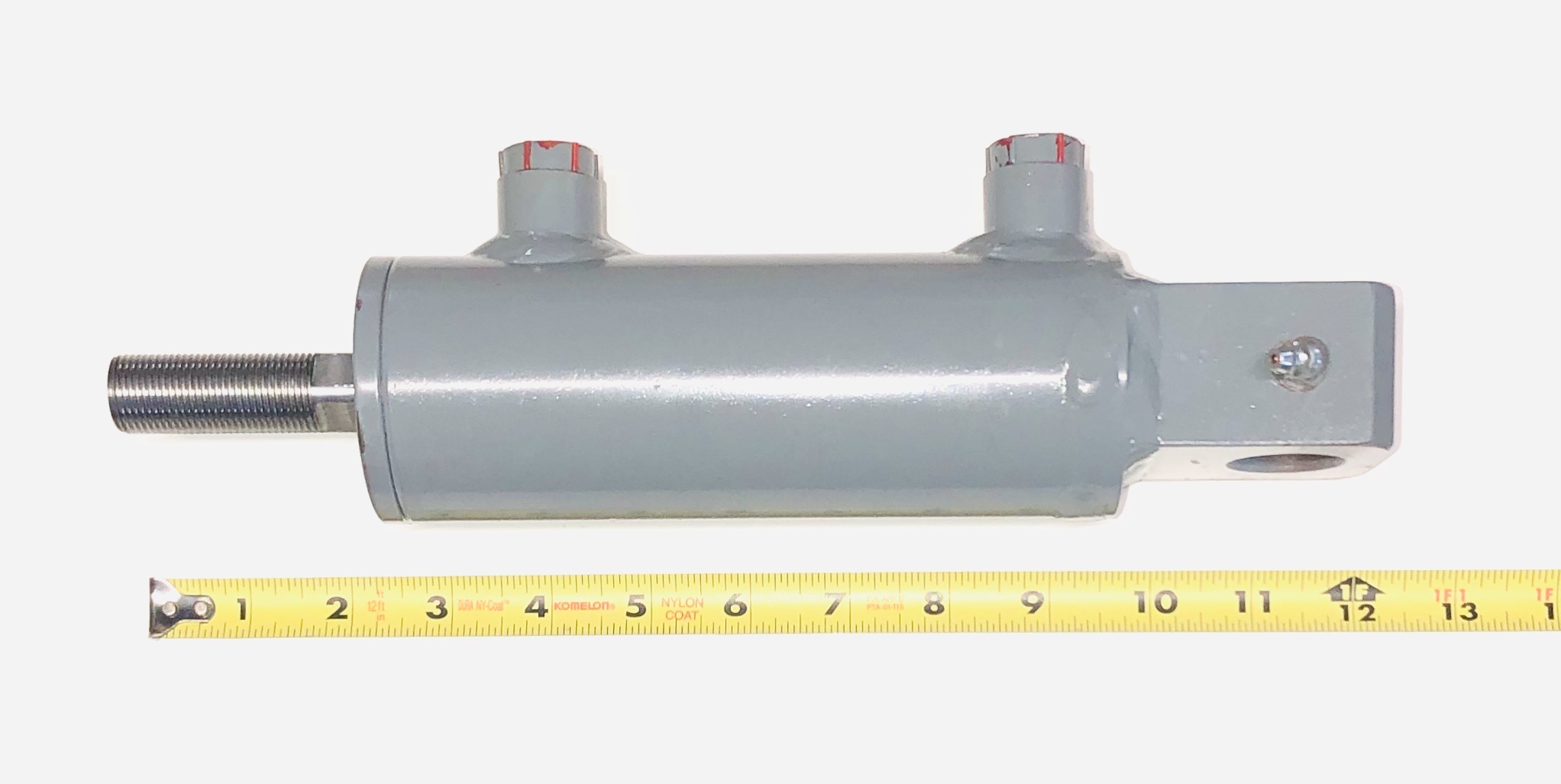 New Clamp Cylinder for Challenge 305 MPC, CRT, & MC
Part# H-431-1
*This cylinder will replace part number H-431

New Clamp Cylinder for Challenge 305 MPC
(Serial Number Specific)
Part# H-341
*This cylinder will also replace part number A-8411
Print Supplies
Are you also in the market for a new or used machine?  We also have print supplies.
100% Satisfaction
Guaranteed
Obsolete Parts For Challenge Paper Cutters
Obsolete Cutter Parts specializes in sourcing hard to find OEM parts from deep within manufacturers warehouses and we even contract fabricators to create replicas to OEM specs.  The parts we fabricate exceed the OEM specs!  Any flaws in the original design are solved by Greg Cozart before passing along the instructions to the fabricators.  We truly maybe the only resource you have available if you are in need of certain Challenge replacement parts.
Parts we carry for Challenge equipment include electrical parts, hydraulic parts, and mechanical parts.  We also repair electronic PC boards and have knife changing and other obsolete tools you may need to perform the repair.
Commercial Print Shop Supplies
Obsolete Cutter Parts serves a niche market in the commercial printing industry.  Our parent company has new and used equipment such as cutter bed rust removal kits, service manuals, hydraulic oil, way oils for leadscrews, premium red grease for critical points, silicone sprays, and more.
Meeting The Needs Of The Busiest Print Shops
Obsolete Cutter Parts has the knowledge that can only come with years of experience.
Challenge Computer Reset
On a Challenge 305 MPC or MPX cutters, you can correct logic issues by doing a computer reset?
Follow this procedure:
On your keypad, press clear twice.
Next press channel, "0", enter.
Next press 919.
Next press channel 1 enter, and you have completed the reset process.​
Challenge Pedal Clamp Operation
On a Challenge 305 MPC or MPX cutter, the clamp pedal will only work by stepping on the foot pedal and the cut buttons at the same time.
Many times I have gone in to do service on a cutter and will be told that the clamp pedal doesn't work, and in fact, if you step on the pedal by itself, it won't work.
You have to press the cut buttons along with the foot pedal for the clamp to come down by itself.
​
Manual Backguage Cutter Operation
If you have a manual backgauge cutter, like a 305 MC, Model 20, or Diamond, you must always set the backgauge coming forward.
If you want to cut at 6″, you would move the backgauge back to 7″ then come forward to 6″.
If you don't do it this way, the backlash (or wear) in the leadscrew nut will allow the backgauge to move while you are cutting. If you set it coming forward, and then lock it in place, your set point will remain the same during your cutting.

New & Used Print Shop Equipment Sales
Resource Graphics is also a distributor of new and used print equipment such as new and used paper cutters, paper drills, paper folders, collators/booklet makers, creasers, large format printers, presses, and stitchers.
Deal of the Week
Vickers/Eaton valves to replace the failing Parker valves on Challenge cutters.
Feeling overwhelmed?
Let's Talk
Unsure which part you need?
Call and ask.

Parker Valves Failing on Certain Challenge Paper Cutter Models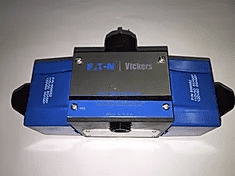 Safety Bulletin
Challenge Machinery issued a safety bulletin concerning the following models:
Diamond Series – SN: 101 – 2864
Champion MC, MCPB, MPX, MPC, CRT – SN: 11197 – 13906
& SN: 91010 – 94131D
ALL OF THESE CUTTERS HAVE PARKER DIRECTIONAL VALVES THAT CAN FAIL DURING USE. THESE VALVES ARE LOCATED IN THE BOTTOM OF YOUR MACHINE IN THE MIDDLE. THE PARKER VALVES ARE VERY EASY TO IDENTIFY. THERE IS (1) FOR THE KNIFE AND (1) FOR THE CLAMP. THESE VALVES LOOK THE SAME BUT WORK DIFFERENTLY IN OPERATION.
IF THE VALVE FAILS DURING OPERATION, THE KNIFE OR THE CLAMP CAN COME CRASHING DOWN UNEXPECTEDLY, EVEN WITHOUT YOUR FINGERS ON THE CUT BUTTONS, WHICH CAN CAUSE A SIGNIFICANT INJURY TO YOUR OPERATOR IF HE OR SHE IS REACHING IN WHEN THE FAILURE HAPPENS.
​

We Have the Valves to Replace the Failing Parker Valves

To order, please call us at (513) 205-2686.  We will wire your valve(s) specific to your equipment's make and model.
The new valves are manufactured by Vickers (Eaton). Theses valves are Direct Replacement valves for the Parker valves. The valves come ready to install and can be done by anyone who is somewhat mechanical. Step-by-step instructions are included, as well as phone support from Obsolete Cutter Parts.
We encourage you to take some kind of action to prevent any injuries.
The current list price on each replacement valve is $1,400.00.
You can replace just one valve, but we strongly recommend that both the Knife and the Clamp valve be replaced.
YOU NEED TO TAKE SOME ACTION TO PREVENT A MAJOR INJURY
If replacing the valves is not an option, maybe replacing the cutter is the way to go. We can help you find a good new or used cutter.